2019 August 15 | LAYC Almanac : Herein we explore the luminous sky at twilight, dreamspace, broken heart syndrome, the yoga of Simone Forti (scroll down to the very bottom!), and the potency of Toni Morrison… amongst other tasty bites.
Salutations friends near and far,
First things first—
▵ Thursday August 15—is the Full Moon ◉ : No yoga classes.
FULL MOON : IN THE SKY ABOVE Los Angeles the moon reaches its fullest and brightest at dawn (@ 5:29am) Thursday morning, with the sun rising (@ 6:14am) as the full moon sets (@ 6:15am). • In our evening twilight, Saturn can be seen in the southeast sky, just to the lower left of Jupiter, the brightest star/planet in the sky.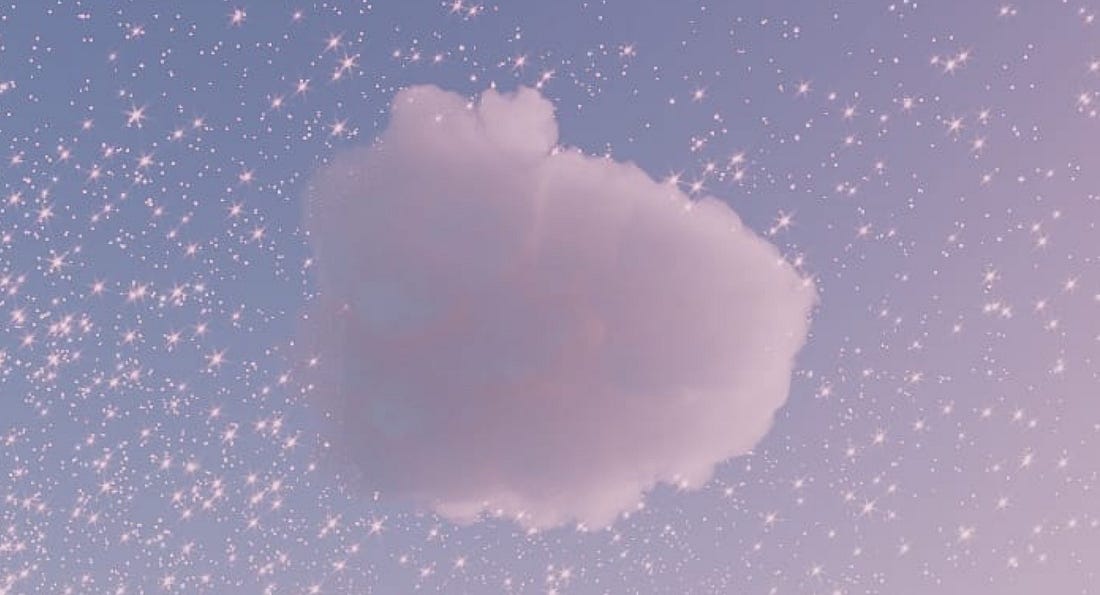 We have a deep reverence for the moon, seeing her cycles and rhythms as guiding forces for our days and lives. That love deepened a tad this week when we learned that scientists believe the moon to be even older than we thought - nearly 4.51 billion years old. In science's current origin stories, the moon likely formed when a massive planetary body, the size of Mars, smashed into the early Earth, throwing out material into Earth's orbit that slowly formed into the celestial body we see and worship today.
From the sidereal perspective, this full moon ripens in the Dhanishta nakshatra, which is often called the cosmic drum, sparking creative action and invigorating energy—flute-like, symphonic, circulatory. And with Jupiter "going direct" after a few months in retrograde, we're listening again, and learning, finding ease and knowledge in the beat of our days; in the pulse of our hearts as we connect to ourselves and our teachers; and in the rhythm of practice that gently tugs us, perhaps, across the many scales from the divine to the mundane.
May the beat of this sweaty August march with us into a cooling Autumn, synchronizing and syncopating the pulses of our lives with the beating hearts of the stars, coaxing us sweetly.
UPCOMING EVENTS:
• Starting in September LAYC will be doing more classes at Jivamukti Yoga LA (including led classes on both Saturday & Sunday each week!) as well as hour-long Ashtanga classes, Breathfullness (breathing circles), Earth-Sky-Horizon, and more.
• Eddie Stern will visit in October and a few more, sign up now: early-bird savings are available.
• Summoning our fellow humans (particularly from the many contemplative yogis of ashtanga and ashtanga-related disciplines) to come together, for a December gathering. We hope to see you along the way.
Yours,
Erica + Spiro
P.S. We will be CLOSED Friday, August 30 thru Monday September 2 (New Moon & Labor Day weekend), opening again on Tuesday, September 3 for a focused and steady Fall Semester.
---
This Edition's List of Links:
"Liminal dreaming"— a term coined by our friend Jennifer Dumpert — describes the fascinating, rich spaces in-between waking & sleeping. In this fantastic profile piece she dives into the complexities of this world, & how to train your mind to explore it. So, true bardonauts, let's dream: "Liminal dreaming isn't like regular dreaming. There's no narrative. There's no 'you.'"
---
"The sea and the shore mean many things – heartbreak and hope, mortality and beauty, transience and persistence. Its withdrawal is a little death; its return, absolute life. We all came to being in the amniotic sea of our mothers' bellies… I'm not sure you can apply any words to it. It is just there, moving in and out, of itself – the sea inside us all." The Joys of Wild Swimming in The Guardian.
---
On the road to better posture, and self-realization: "In order to realign any part of our lives, we need intentionality, consistency, and support…nothing is separate."
---
Amy Hale: "Make no mistake, there are reasons why new activists from the radical right are attracted to Paganism and the occult…" Yoga has a deep, historical, resonance here as well. Read on Medium.
Challenging Deeper Structures

…These questions have no firm answers. Think about them, play with them, use them to develop your own discernment.

Question how the idea of "tradition" is being used in your practice.

Is the tradition in question the province of an elite? Is it characterized as supra rational?

Are these traditions perceived of as belonging to only one group of people? How are they defined?

How do you distinguish between borrowing and appropriation?

What sorts of language do we use around people, culture, transmission and geography?

Is a practice being promoted as "appropriate for certain types of people" or are there suggestions about restrictions on the basis of heritage or birthplace?

How do we talk about and understand cultural context in relation to our spiritual practices?

How do particular groups or individuals use phrases like "our ancestors" in relation to place and practice? How can we promote inclusivity within the concept of ancestor practice?

What is "nature" to you and what does it mean to "be in touch with it"? What informs your ideas about "the natural"?

And importantly…
Photo by Phil Hearing on Unsplash
REFUSE TO LIVE AN UNENCHANTED LIFE!
---
Perhaps it was Abramelin the Mage's invocation of the Holy Guardian Angel. Or the intense Darshan Yoga inquires towards an "enlightenment" beyond the self. There was also that wild Dusshera homa the week before. Nonetheless when Spiro suffered a stroke nearly 10 years ago, the doctors couldn't explain why a healthy, 40-year old, yoga-practicing man would suddenly experience a massive hemorrhage in his frontal lobe. As he rehabilitated and relearned language, he found another word to describe an underlying current of his brain event: Takotsubu. Now the American medical world is catching up. On WebMD.
---
The LAYC logo, a mashup of our own aesthetic combined with the former Brooklyn Yoga Club logo, features a breathmark - a musical notation that alerts the player to pause and take a breath. The semicolon, born in Venice in 1491, serves a similar purpose in written English. How did this goofy punctuation mark survive grammatical history? At The Paris Review.
---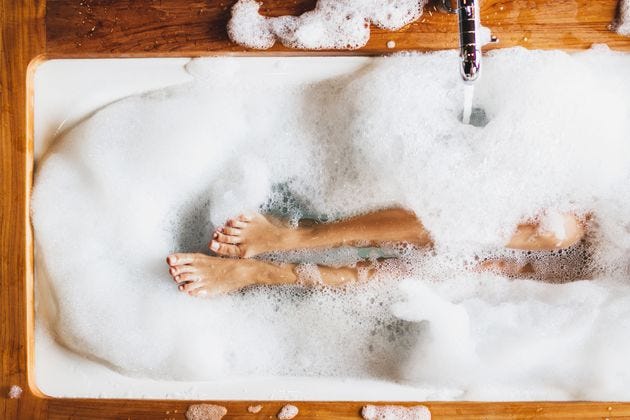 New research findings:  
Splish splash | For sound and sweet sleep
Soak in a hot bath.
Decode the above hot bath science haiku @Huffpost
---
DIVE IN RIGHT NOW to the new YOGA & SCIENCE class at Coursera— A few of our favorite people, and most inspiring teachers - Ali Seidenstein and Eddie Stern, along with Tommy Lee - just launched this free, thoughtful, and thorough course, weaving together many threads of yoga practice with the cutting-edge science of human body. Check it: Engineering Health: Introduction to Yoga & Physiology. Happy learning!
---
Next weekend, RSVP to join us at our Long Beach hideout—
---
The world is better because of you, Toni Morrison. Thank you.
"I know the world is bruised and bleeding, and though it is important not to ignore its pain, it is also critical to refuse to succumb to its malevolence. Like failure, chaos contains information that can lead to knowledge – even wisdom. Like art." -TM
---
ॐ